You know that it's time to position yourself as an expert. After all, you know what you're doing!
You're ready to turn first-time readers into engaged audience members and paying customers.
You know you want to grow, but you've been struggling to find your focus in both your blog and your business.
You feel as though your business is at a stand-still, waiting for you to do what's needed to bring it to the next level.
I get it!
---
I used to struggle with all of these things. I didn't know what I needed to focus on to get my business off the ground. My engaged audience members were few and far between. And paying customers? Yeah, that didn't really happen. The worst part? I had no idea what I was doing wrong. I was writing value-packed blog posts, using content upgrades, posting on social media, and sending consistent emails to my list. What was I missing?
A strategy.
When I started thinking about my blog in a strategic way, everything changed. I no longer questioned what I needed to be doing. My audience became instantly more engaged and started making their way through my brand. I got paying clients. All because of a strong and focused strategy. A strategy that I've turned into a step-by-step system that you'll be able to customize to fit the needs of your blog and business.
That system?

---
Build Your Blog Blueprint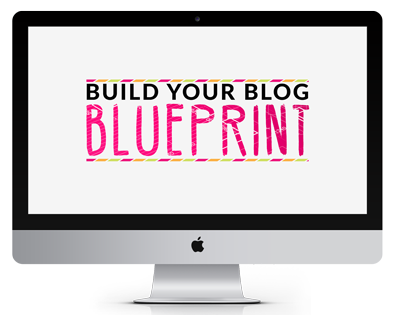 In Build Your Blog Blueprint I will lead you through the exact steps you need to take to focus yourself, engage your audience, and boost your business to the next level. I'll be showing you everything from how to define high-value goals to get started, to how to optimize your blog's layout, to how to make the most of your content strategy.
---
Imagine if your readers started seeing YOU as the expert.
Imagine if you had focus and clarity every time you sat down to write a blog post, craft a newsletter, or create a new product.
Imagine if your blog did the hard work of driving sales for you, without you having to use any impersonal salesy techniques.